Studio Hamburg Postproduction GmbH
With over 45 years of experience in the film and television industry, Studio Hamburg Postproduction Company is the leading post-production company in northern Germany.
On more than 4,000 square meters of production space at the Hamburg Altona (Zeisehallen), Berlin Mitte (Center) and at the headquarters in Hamburg Tonndorf work more than 30 permanent staff and highly trained employees. We offer solutions for the entire range of tasks of your postproduction.
The portfolio range serves in classic postproduction services with a focus on TV about the sector film and archive services as the manual and digital restoration of film and sound recordings.
Modern technologies help us to realize your requirements. Thanks to our central storage system (SAN), we can guarantee an efficient file-based workflow. And our own cloud enables the decentralized, cross-site interaction of data backup sample color correction, offline editing and the actual creative editing.
Discover other fields of activity on our site and convince yourself of our individual customer service.
Carsten Jöns
Authorized Representative, Project Manager
Mirko Rechtenbach
commercial director
Jennifer Fuchs
Inhouse Producer
Anne Braun
Inhouse Producer
Jörn Hoffmann
Inhouse Producer
Wibke Becker
Project Manager
Robert Dittrich
Project Manager Film & Archive
Torsten Facius
Head of Broadcasting
Annekatrin Hartung
Inhouse Producer Berlin
Ulrike Freyer
Post Production Supervisor
Myrna Brinkmann
production assistant
Jens-Peter Ramm
Head of IT and Technology
Prevision 2.0
With prevision you can follow uo the current post-production status. For example, you can now check the corrected dailies, the final edited version, title or effect alternatives on the internet with our preview server.
Prevision 2.0 is a technical enhancement based on user experiences and is now working completely platform independent.
In addition, the video can be displayed in full screen. In order to use the program, Flash or HTML 5.0 is required.
You want a demonstration of Prevision 2.0?
Just click on the following image and you will be logged in automatically: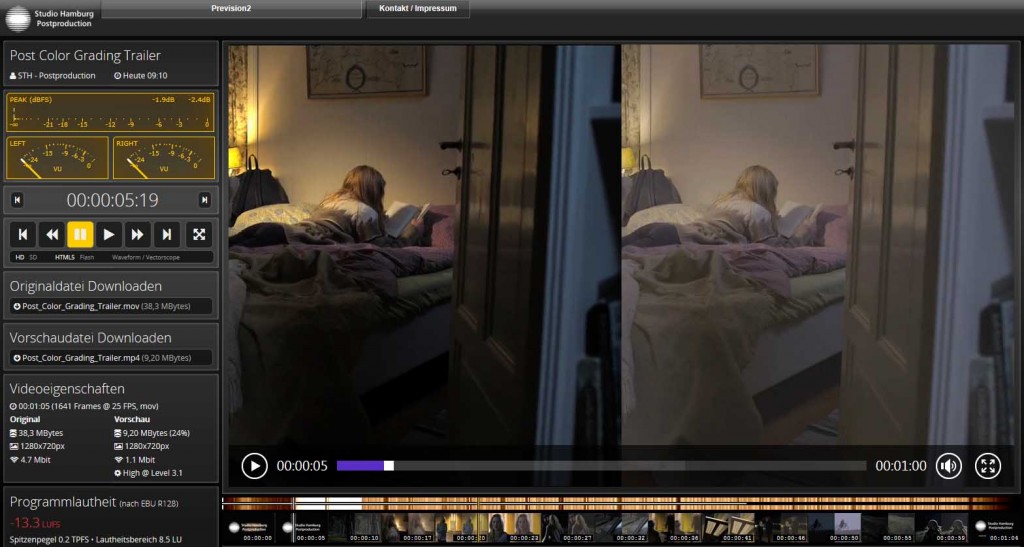 Jobs at Studio Hamburg
We are constantly expanding our team of employees and freelancers, and are always interested in initiative applications.
We also offer students the opportunity to spend a semester with us. With matching scope even practice-orientated diploma, bachelor's or master's thesis is conceivable.
We also continuously develop for media designers, picture and sound.
Please note the current vacancies at: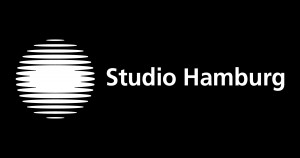 Studio Hamburg Postproduction GmbH
Jenfelder Allee 80
D-22039 Hamburg
Telefon: +49 40 6688 2304
Studio Hamburg Postproduction GmbH
Nestorstraße 8-9
D-10709 Berlin
Telefon: +49 30 308 819 77 0
Studio Hamburg Postproduction GmbH

Lilienthalstraße 1
D-21337 Lüneburg
Telefon: +49 4131 88 63 45